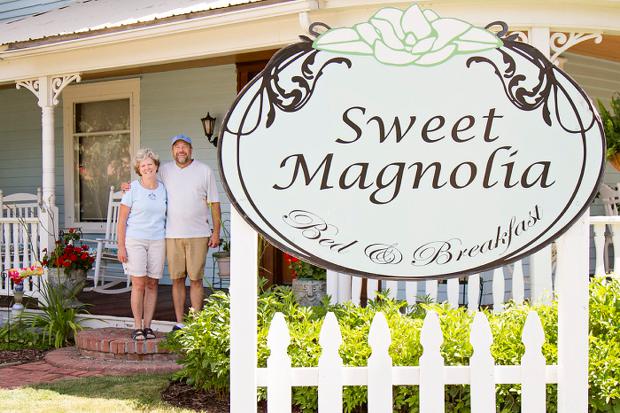 Hosts who love Sandpoint make your visit spectacular!
How do you make a stay in Sandpoint extra special? With hosts who love Sandpoint, and love to help you experience all that Sandpoint has to offer. Calvin got his Innkeeper's roots early, in a small family motel business in the resort town of Gatlinburg, Tennessee. He worked for his aunt during the summers in his younger years and eventually managed the summer seasons.
Jill has always dreamed of living in an old house! The rest is history:
They met while in college at Clemson University and were married in 1984. They spent the first 20 years of their marriage in the Atlanta, GA area raising their 3 children Emily, Eddie, and Madelynn. Then in 2003, after a family vacation in 2002 to the beautiful Northwest, they decided to change things up and make the move to Sandpoint, Idaho. Some called it a midlife crisis...but they did it as a family! After turning 50 and too many years as a traveling sales engineer, Calvin recently turned it all in to become the full time Innkeeper of the Sweet Magnolia. Jill works part-time as a Medical Technologist at Bonner General Hospital (just next door to the Sweet Magnolia) and part-time as the Innkeeper's helper.
The Ogle family is thrilled to have the opportunity to welcome you to Sandpoint and to help you make your visit spectacular!